Medical Website Portfolio of Clients
Our clients are very important to us. Our ongoing relationship grows as our client's departments or practice's grow, keeping their online presense up to date.
As a specialist provider of web and IT services for the 'medical' profession, Medical Media works closely with our clients using our knowledge of this niche market to provide a solution that meets our clients needs. The examples below show how Medical Media have delivered web solutions to some of our clients.
---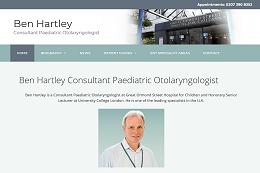 Ben Hartley
Ben Hartley is a Consultant Paediatric Otolaryngologist at Great Ormond Street Hospital for Children
---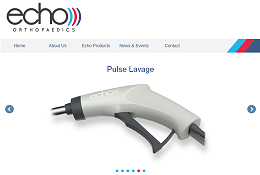 Echo Orthopaedics
Echo Orthopaedics are UK medical device company providing specialist orthopaedic instruments.
---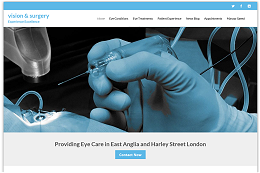 Vision & Surgery
Mr Saeed is a retinal specialist and offers surgery for posterior segment diseases such as retinal detachment and diabetic eye disease.
---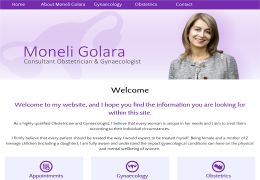 Miss Moneli Golara
Miss Moneli Golara is a highly qualified Obstetrician and Gynaecologist practicing in London, UK.
---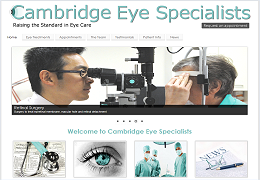 Cambridge Eye Specialists
Humma Shahid and Jong Min Ong provide expert eye care in the Cambridge region with the Cambridge Eye Specialists.
---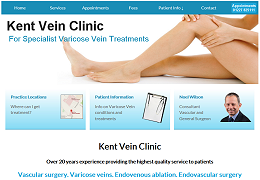 Kent Vein Clinic
Mr Noel Wilson Consultant Vascular and General Surgeon, runs the Kent Vein Clinic specialising in Vascular Surgery and Varicose Vein Treatments.
---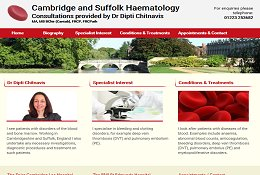 Dipti Chitnavis
Dipti Chitnavis is a Consultant Haematologist at the West Suffolk NHS Foundation Trust Hospital in Bury St. Edmunds, Suffolk.
---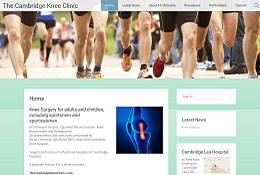 Mr Jai Chitnavis
Arthroscopic Surgery. Ligament Reconstruction. Knee Replacement and Realignment, by Mr Chitnavis, Consultant Knee Surgeon.
---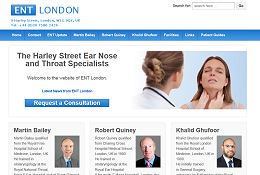 ENT London
ENT London are a partnership of three Consultant ENT Surgeons with different areas of special interest and expertise.
---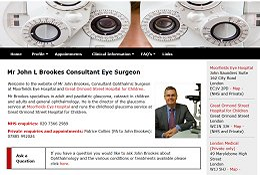 Mr John L Brookes
Mr Brookes is a consultant surgeon provided a specialist clinic at Great Ormond Street Hospital treating children with glaucoma.
---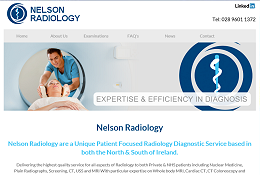 Dr Myles Nelson
Myles Nelson is a General Radiologist with interest in Colorectal Cancer Imaging. With expertise in CT and Ultrasound imaging.
---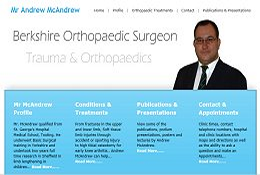 Mr Andrew McAndrew
Andrew McAndrew is the Director of Trauma at the Royal Berkshire Hospital designated a Trauma Unit and lead trauma surgeon.
---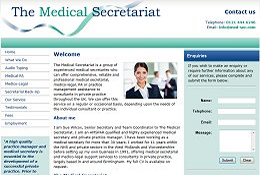 Sue Wilcox
The Medical Secretariat is a group medical secretaries, offering, secretarial, medico-legal, PA or practice management.
---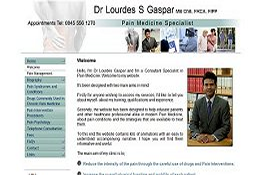 Lourdes Gaspar
Dr Lourdes S Gaspar is a Consultant Specialist and Lead Clinician in Chronic Pain Medicine RJAH Orthopaedic Hospital.
---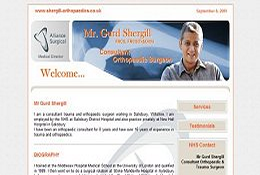 Gurd Shergill
Consultant Orthopaedic Surgeon working in Salisbury, Wiltshire, with 22 years of experience in trauma and orthopaedics
---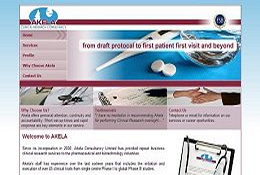 AKELA Clinical Research
Akela offers clinical research consultancy. Managing clinical trials to first patient, and beyond.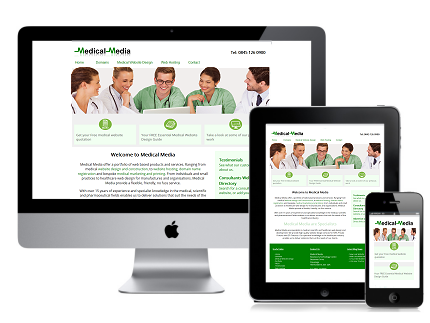 Responsive Web Design
Responsive Web Design(RWD) is a technique for construction websites that will work on mobile devices such as tablets and mobile phones as well as traditional desktop screens.
The elements on the web page adapt in size, location and orientation to fit the size of the screen that the visitor is using.
With search engines placing more and more emphasis on mobile friendly websites, it pays to have a site that complys to the latest requirements.
Contact Us
Medical Media
Business & Technology Centre
Bessemer Drive
Stevenage
Hertfordshire, SG1 2DX
Tel: 0845 1260900
Send us a message Here